The Rocks offers four unique food experiences right on the famous Yeppoon Lagoon:
A milk bar offering old-school milkshakes and snacks, a café with tasty and affordable food for the whole family, and a glamorous, world-class fine dining restaurant and bar.
With sweeping tropical views over the lagoon, the sandy foreshore and Keppel Bay, The Rocks offers great food with the best views on the Capricorn Coast. Popular with tourists and locals alike, we're the friendly venue where everyone is welcome and everyone's needs are catered to. Downstairs, our café and milk bar are family friendly with accessible pricing and food designed to satisfy. Upstairs, we've created a unique, indulgent food and drink experience without equal on the Capricorn Coast.
Whether you plan to grab a quick weekday lunch, celebrate a special occasion, spend the entire day with the kids by the beach or lagoon, have an indulgent dinner, or book a wedding or special event, The Rocks has the venue for you.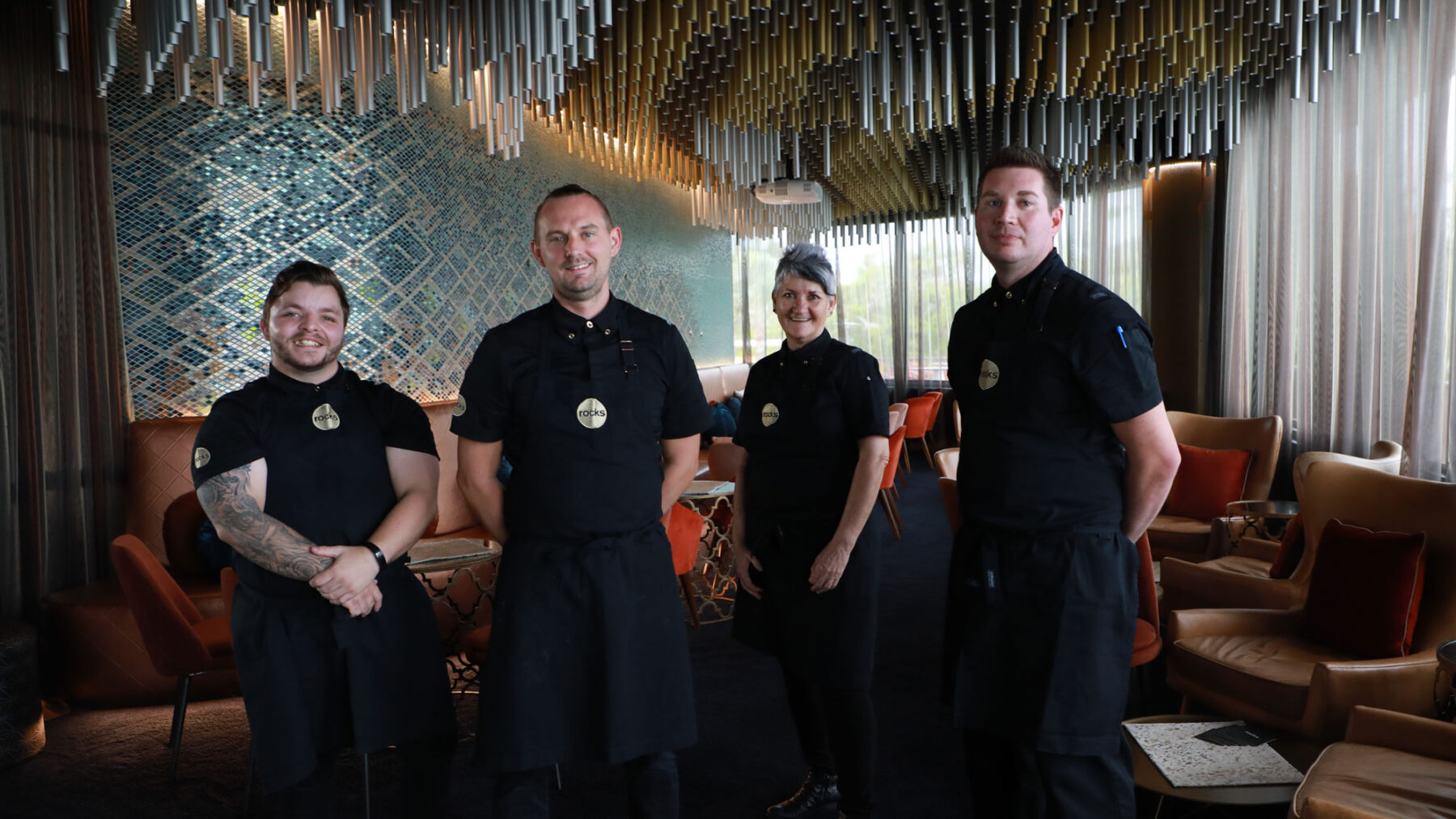 The Team
The team behind The Rocks

The Real Group is a not-for-profit organisation and alliance of successful local businesses.
We have woven our philosophy 'People first, always' into everything we're achieving at The Rocks. 'People first' shines through not only in how we support our local community – from our "Youth Builds Program" that helps disadvantaged local youth and our sponsorship of "Pine Fest" and other community events – but also in how we've created a venue that is truly for everyone. We're really proud of The Rocks and what it's brought to the Capricorn Coast, and we hope to see you there soon.
Our Commitment To You
At The Rocks, we're famous for our friendly staff. We hire the region's best and train them to world-class standards to ensure everyone who walks through our doors feels welcomed and at home.
We're always thinking of new ways for The Rocks to meet the needs of the real people in our community, from offering free school holiday programs to entertain kids to putting up a community Christmas tree.
We also care about our local environment and planet, too. All our takeaways come with recyclable containers and cutlery, and our restaurant and bar are zero waste and plastic free.
The Rocks is committed to excellence in everything we do: we pay attention to all of the tiny details so that our customers have an enjoyable, unrivalled experience whether they're coming to us for a hot dog or a 3-course gastronomic feast.